Small Group Joining Muktinath Tour Package Dates for 2023
Welcome to join our small group to visit Muktinath Temple for 2023
Are you a solo traveler? And worried about expensive charges for a private tour? Looking for other pilgrims to share the trip cost? Want to join a small group to visit the holy Shree Muktinath Temple? Then, here are a few small group departure tours to Muktinath Mandir for the year 2023.
Pick any of your favorable tour packages from our following varieties of Muktinath Yatra List and book your trip now and travel securely with Lumle Holidays.
We leave with a minimum of 2 participants and limit a group to a maximum of 10 participants on one date. So, kindly check the seat availability before booking the trip.
Group Departure Dates of Muktinath Yatra Packages for the year 2023 (Discount Available)
6 Nights / 7 Days
3 Star Twin/Triple Bed Sharing Room
Kathmandu, Pokhara, Jomsom, Tatopani
Private Scorpio Jeep
Private Scorpio Jeep
Private Scorpio Jeep

INR 30,500/-

per person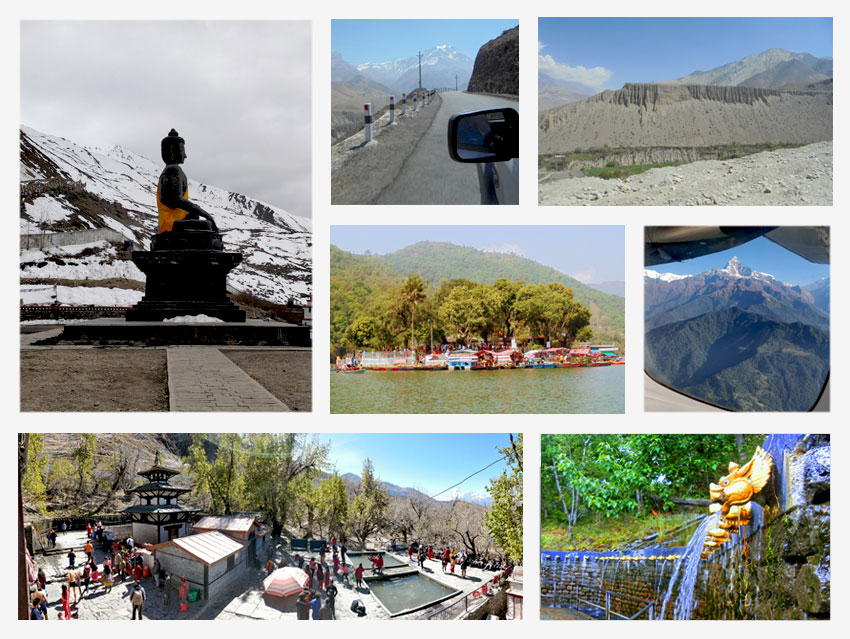 5 Nights / 6 Days
3 Star Twin/Triple Bed Sharing Room
Kathmandu, Pokhara, Jomsom
Tourist Bus
Flight
Private Vehicle

INR 39,500/-

per person


5 Nights / 6 Days
3 Star Twin/Triple Bed Sharing Room
Kathmandu, Pokhara, Jomsom
Flight
Flight
Private Vehicle

INR 52,500/-

per person


6 Nights / 7 Days
3 Star Twin/Triple Bed Sharing Room
Kathmandu, Pokhara, Jomsom
Private Vehicle
Flight
Private Vehicle

INR 48,500/-

per person
 

7 Nights / 8 Days
3 Star Twin/Triple Bed Sharing Room
Kathmandu, Pokhara, Jomsom
Private Vehicle
Flight
Private Vehicle
Flight

INR 63,500/-

per person