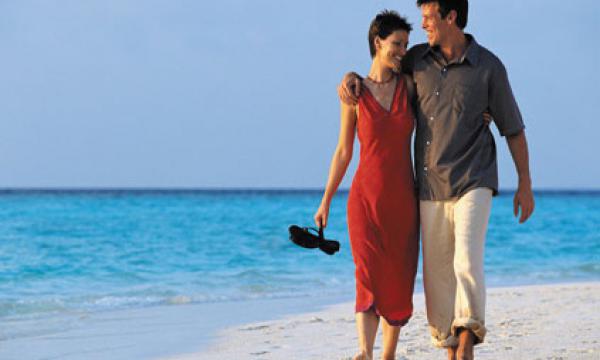 Trip Facts
| | |
| --- | --- |
| | 5 Star |
| | Dec 24, 2017 |
| | 5 days |
| | meters |
| | 2 people |
| | Overland |
| | Kathmandu |
| | Kathmandu |
| | Honeymoon Packages |
Introduction:
If you are in search of that best honeymoon destination, then why not Nepal. Nepal is better known as the land of colorful cultures, ancient history and wonders of Mother Nature. Nepal is the perfect place to spend your honeymoon. You can scale the heights together in Nepal, which is the home to the highest mountains in the world. This beautiful land and its natural beauty enchant every honeymooner. Nepal has a little of everything for that special honeymoon experience. You can find in abundance wildlife and floral forests, terraced farms carved off the hillside, gushing rivers and waterfalls and the ever-present aura of the Majestic Himalayas. 
Short Itinerary
Day 01: Kathmandu arrival.
Day 02: Patan, Bugmati and Khokana Sightseeing 
Day 03: Pashupatinath, Bhaktapur, Changu Narayan and Nagarkot Sightseeing 
Day 04: Nagarkot Sunrise and Kathmandu Sightseeing
Day 05: Final Departure
Cost Includes
Airport Pick up & Drop Transportation by AC private vehicle. 
Three nights' accommodation in Kathmandu 
One nights' accommodation in Nagarkot
Mountain (Everest) Flight tickets. 
Everyday breakfast in Kathmandu and Nagarkot 
All Kathmandu Sightseeing Tour
Sightseeing Guide in Kathmandu 
All sightseeing tour  by AC private vehicle as per itinerary
Cost Excludes
Nepal Visa fee (US$ 40 per person for 30 days). 
Entrance / monument fees.    
Lunch and Dinner 
All kind drinks (Alcoholic, hot and cold drinks).
Expenses incurred due to strikes, political unrest etc.
Any others expenses which are not mentioned on our cost Include section.
Detail Itinerary
Day 01: Kathmandu arrival
Welcome to Nepal. You will meet & greet by our representative at airport and transfer to your hotel. After the arrival, we will give briefing about your trip. If you have any questions or doubts about your trip should be asked and clarified at this time. Evening leisure. Overnight stay at Kathmandu.
Day 02: Patan, Bugmati and Khokana Sightseeing 
In the morning, you will enjoy mountain flight. This is one of the best ways to observe the snow capped peaks of the Himalayan range. The flight is operated at a time period between 6.30:00 am to 9.30:00 am. 
After breakfast, we start an interesting tour around Kathmandu city. Escorting by an English speaking guide (we can provide any language speaking guide on your request), try to give them a full taste of our culture, heritage and local people. In our sightseeing tour we go to Patan Durbar Squire and Khokana (Newari Village). 
Patan Durbar Square: Patan Durbar Square offers the finest display of Newari urban architecture in Nepal. There are temples devoted to Shiva, Krishna, Ganesh and Vishnu all actively visited by residents and visitors. At the northern end of the square the ancient sunken water tap has been restored and is still in use with young girls filling huge jugs from the carved stone waterspouts. The courtyards of the Royal Palace with their ornamented windows, columned arcades, shrines and sunken royal bath are amongst the most beautiful in all of Kathmandu valley. 
In the afternoon you will visit Bugmati after Bugmati you will visit Khokana which is a typical Newari village. This visit will give you an insight to the traditional Newari lifestyle. You return to your hotel for rest after the visit to Khokana. In Evening leisure, overnight stay at Hotel. 
Day 03: Pashupatinath, Bhaktapur, Changu Narayan and Nagarkot Sightseeing 
After breakfast, we start an interesting tour around Kathmandu city. Escorting by an English speaking guide, try to give them a full taste of our culture, heritage and local people. In our sightseeing tour we go to Pashupatinath Temple, Bhaktapur Durbar Squire, Changu Narayan and Nagarkot. 
Pashupatinath Temple:  Dedicated to Lord Shiva, this is Nepal's most sacred Hindu shrine and one of the subcontinent's great Shiva sites. The supreme holiness of the site stems from the Shiva linga enshrined in its main temple. It expresses the very essence of Hinduism as pilgrims, priests, devotes, temples, ashrams, images, inscriptions and cremation ghats intermingle with the rituals of daily life, all sprawled along the banks of the sacred Bagmati River. The temple's origins are obscure. An inscription here dates from 477 AD, but the shrine may have stood there for 1000 years before that. 
Bhaktapur Durbar Square: Much of Bhaktapur Durbar Square was destroyed in the 1934 earthquake and appears much emptier than those of Kathmandu or Patan. Amongst its many attractions are substitute shrines for the four great Indian pilgrimage sites and the Golden Gate. This is the most famous piece of art in all Nepal, an exquisite monument of gilded metalwork constructed in 1753. 
Changu Narayan Temple: This temple was built during the 4th century AD. Its rich cultural heritage has made it synonymous to being an open-air museum.
Nagarkot:  Situated at 2300 meters, on the valley's eastern rim, Nagarkot offers an excellent view of the Himalayas including Everest, Lhotse, Cho Oyu, Makalu and Manaslu mountains. It also has sweeping panoramic view of the terraced hillsides typical of Nepal. It is a popular place for sunrise and sunset viewing. In Evening leisure, overnight stay at Hotel.
Day 04: Nagarkot Sunrise and Kathmandu Sightseeing
Early in the morning, enchanting views will be inspiring to wake up to see the sunrise and all the fantastic views from your door steps. After breakfast drive back to Kathmandu then we start sightseeing tour – Boudhanath Stupa, Swayambhunath Stupa and Kathmandu Durbar Square.
Boudhanath Stupa: This great stupa is one of Nepal's most distinctive monuments and one of the most important Buddhist sites in Nepal. With a diameter of over 100 meters, it is amongst the largest stupas in the world. There are a number of legends accounting for the stupa's construction, but it is generally believed to date from the 5th century. All stupas contain holy relics and Bouddha is said to contain the remains of the past Buddha Kasyapa. 
Swayambhunath Stupa:  6.5 kilometers west of Kathmandu, this great temple is just on the outskirts of Kathmandu. No one actually knows who built it. Many believe that the Lichavis constructed it while others believe that emperor Asoka had already visited it in the 3rd century.  The Swayambhunath complex consists of a giant Stupa, a large ensemble of shrines and temples, and also includes a Tibetan monastery, a museum and a library. This site has two access points: a long stairway, claimed to have 365 steps, leading directly to the main platform of the temple, which is from the top of the hill to the east; and a car road around the hill from the south leading to the southwest entrance. The first sight on reaching the top of the stairway is the Vajra. 
Kathmandu Durbar Square: Kathmandu's number one tourist attraction swarms with life. Though a few of the square's 50-plus monuments date from the 12th century, most are from the time of the Malla Kings. Probably the most famous building here is the Kumari Bahal, a building richly decorated with beautiful woodcarvings, which is home to the Royal Kumari, the Living Goddess and a manifestation of the great goddess Durga. An intriguing piece here is the 17th century stone inscription set into the wall of the palace with writings in 15 languages. The Durbar square, protected as an UNESCO world Heritage site, is the social, religious and urban focal point of the city. There are also museums inside the palace building. In evening leisure, overnight stay at Hotel.
Day 05: Final Departure
After breakfast you will have some free time until the time to leave the international airport for your final departure.
Clients Reviews
5
T.S. Krishnakumar
Chennai, India
I first reached out to Lumle Holidays for a trip to Muktinath. The response was immediate and with clear itinerary and what is covered and what is not. It was a 4-day tour.
On the day we landed, we were received by the operations manager and taken to the Hotel and he explained us the whole tour. Small changes were accepted and immediately arranged. Our tour to Muktinath by helicopter was excellent. Everything was arranged professionally, punctually and with great care. It was a great value for money tour and it was an unforgettable experience to Nepal.
5
Usha Srinivasn
India
We had taken a Mukthinath Tour organised by Lumle Holidays. We had started the tour from Khatmandu . we were given a excellent guide Mr. Mahdav. We were given a very homely treatment, excellent accommodation and royal treatment. 
The tour was customized for our needs. We never felt we were away from home. All our needs were taken care off and we had a wonderful Dharshan at Mukthinath besides, all other temples in Pokhara and Kathamandu too. We would recommend these tour operators very highly.
5
Subhagata Dey
India
I and my wife had undertaken a 10N/11D tour to Nepal with the Lumle Holidays. The tour encircles the places like Kathmandu, Pokhara, Chitwan, Lumbini,Daman, Nagarkot. The whole tour was organised by Lumle Holidays. I should say that I am more than satisfied with the arrangements made by Lumle Holidays. Moreover the reciprocation and behaviour of MR Sharma and Mr Maharjan was worth mentioning. They were always replying fast to my emails and other communication. 
The hotels provided was among the best as per my budget. The travel arrangements were also very good( not to forget about Mr Tika, who was the friend, philospher, guide and driver for the entire tour). On a n overall basis I am pretty well satisfied and would look forward to contact them in all the future Nepal tours.
5
Sanjay Simha
India
It has been a real pleasure dealing with Lumle Holidays. Initially we were a bit skeptical dealing with Nepal tour operator remotely. However, as responses and details were received, our confidence grew. Our main intent was pilgrimage to this holy place starting from Kathmandu.
All aspects of the tour program were clearly documented and all arrangements done including some of our special requests with reasonable charges. Travels, accommodation, entry tickets, sight-seeing and food arrangements/ suggestions were handled very well. Not only our main intent - Muktinath darshan, but also other attractions at Pokhara, Kathmandu and Manakamna enroute were covered - beyond our expectation. It was tailor made to a 7-day 6-night program (though normal standard seems 6D/5N). Despite some scares about possible weather / flight disruptions, we had a very good journey and darshan & sight seeing all through.
Ask them all questions what to carry and what not, and all tips about restaurants shopping etc,, you get response soon.
Overall it was time and money well spent with a professional operator.
The various guides were very knowledgeable & friendly, including Mr. Sharma himself and Mr. Maharjan & driver cum guide Teeka-ji. Professional dealing, homely comfort, good decent accommodation and transport.
5
Kothandaraman
India
Me and my family, total four member were planing to have a darshan of Muktinath and this makes possible by Lumle Holidays. It was well organised, well co-ordinated and special appreciation to Mr. Nipendra Maharjan for promptly calling and caring about our journey. Weather was really favorable on us and we saw the closest snowcapped mountain from Jomsom like standing infront of us.
On the whole it was a good trip and willing to visit Nepal again with these people. I do recommend to all to go with this company.
view all