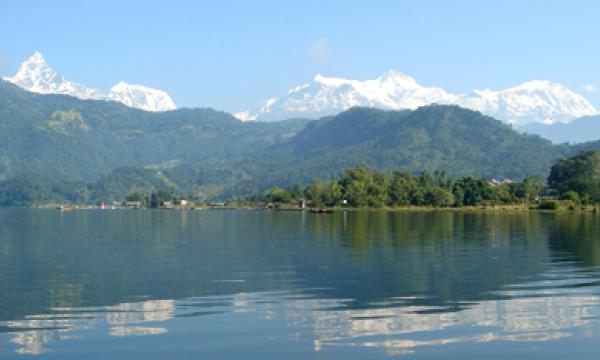 Trip Facts
| | |
| --- | --- |
| | 5 Star |
| | Dec 24, 2017 |
| | 6 days |
| | meters |
| | 2 people |
| | Overland |
| | Kathmandu |
| | Kathmandu |
| | Special Packages |
Introduction:
You will have a change to view the mountains from different places such as Pokhara Sarangkot, Dhulikhel, Nagarkot, Lukla, Daman and above all the wonderful wildlife activities in one of the best wildlife sanctuaries in the Asian continent. The most popular package tour designed to meet your trip favorite.
Pashupatinath Temple
Pashupatinath temple is one of the holiest temples dedicated to Lord Shiva. The Majestic temple built in pagoda style has golden jilted roof and richly carved silver doors. The temple being strictly forbidden to all non-Hindus. Pashupatinath is the center of annual pilgrimage on the day of shivaratri. Behind the temple are the cremation grounds.
Boudhanath Stupa
Buddhanath is aone of the largest stupa in entire south Asia. This Buddhis Stupa was built by King Man Deva at the advice of the Goddess Mani Jogini. It is built on an octagonal base inset with prayer wheels. The shrine is ringed by houses of Lamas or Buddhist priest.
Swayambhunath Stupa
Swayambhunath is the Buddhist Stupa is said to be 2000 years old. The Stupa which forms the main structure is composed of a solid hemisphere of brick and earth supporting a lofty conical spire capped by a pinnacle of copper gilt. Painted on the four sided base of the spire are the all-seeing eyes of Lord Buddha. This hill is a mosaic of small Chaityas and Pagoda temples.
Patan Durbar Square
Patan Durbar Square, like its counterpart in Kathmandu, is an enchanting mélange of palace buildings, artistic courtyards and graceful pagoda temples. Listed as a World Heritage Site. The main attractions in Patan Krishna Mandir,  Keshav Narayan Chwok,  Sundari Chowk, The royal Place , Golden gate , Mangal Baza  there are other significant sites to be visited:
Bhaktapur Durbar Square
Bhaktapur is the city of devotees still retains a medieval charm and visitors to this ancient town are treated to myriad wonders of cultural and artistic achievements. The past glory of the Malla king rules continues to be reflected at the Darbar Square. The places of interest include Bhaktapur Darbar Square, the National Art Gallery, Nyatapola Temple, Bhairavnath Temple, Dattatreya Temple and Dattatreya Square.
Pokhara :
Pokhara is located about 200 km west of Kathmandu. Exploring your trip includes visits to  pokhara  Phewa Taal  is the center of all attraction. You can go for boating on those  famous lake and here, one can sail or row a hired boat across the water of the lake or visit the island temple in the middle of the lake. Another of nature's wonders in Pokhara is the World Peace Stupa, Bindabasini Temple, Seti Gorge, K.I. Singh  Bridge, Gupeshwor Cave, Bat Cave  and  Devil''s Fall (Water Fall)  International Mountain Museum visitors can also enjoy with varies adventurous actives like rafting, Kayaking, Mountain flights, Paragliding, Flying in Ultra-light aircraft among other, are the other dotted places you will be sightseeing. 
Tourist can relax in the lodges and resorts situated alongside the lake. Sarangkot is a popular hill station offers magnificent views of mountain peaks in Annapurna Ranges. Sarangkot is also the take-off point for Paragliding trips,  Finally, Pokhara will have you mesmerized with its majestic sight of snow-capped mountain peaks and exquisite beauty. 
Short Itinerary
Day 01: Arrival at Kathmandu Airport and transfer to hotel.  Stay overnight at hotel in Kathmandu. 
Day 02: Sightseeing tour of Pashupatinath, Boudhanath,Swayambhunath and Pathn Durbar Sqaure.Overnight at hotel in Kathmandu.
Day 03: Drive or fly from Kathmandu to Pokhara and sightseeing in Pokhara. Stay overnight at hotel in Pokhara.
Day 04: Sightseeing in Pokhara. Stay overnight at hotel in Pokhara. 
Day 05: Drive from Pokhara to Kathmandu by tourist coach  that takes about Five/ Six  hours. You can also fly from Pokhara to Kathmandu which takes apprx.35 minutes. 
Day 06: Departure transfer.
Clients Reviews
5
T.S. Krishnakumar
Chennai, India
I first reached out to Lumle Holidays for a trip to Muktinath. The response was immediate and with clear itinerary and what is covered and what is not. It was a 4-day tour.
On the day we landed, we were received by the operations manager and taken to the Hotel and he explained us the whole tour. Small changes were accepted and immediately arranged. Our tour to Muktinath by helicopter was excellent. Everything was arranged professionally, punctually and with great care. It was a great value for money tour and it was an unforgettable experience to Nepal.
5
Usha Srinivasn
India
We had taken a Mukthinath Tour organised by Lumle Holidays. We had started the tour from Khatmandu . we were given a excellent guide Mr. Mahdav. We were given a very homely treatment, excellent accommodation and royal treatment. 
The tour was customized for our needs. We never felt we were away from home. All our needs were taken care off and we had a wonderful Dharshan at Mukthinath besides, all other temples in Pokhara and Kathamandu too. We would recommend these tour operators very highly.
5
Subhagata Dey
India
I and my wife had undertaken a 10N/11D tour to Nepal with the Lumle Holidays. The tour encircles the places like Kathmandu, Pokhara, Chitwan, Lumbini,Daman, Nagarkot. The whole tour was organised by Lumle Holidays. I should say that I am more than satisfied with the arrangements made by Lumle Holidays. Moreover the reciprocation and behaviour of MR Sharma and Mr Maharjan was worth mentioning. They were always replying fast to my emails and other communication. 
The hotels provided was among the best as per my budget. The travel arrangements were also very good( not to forget about Mr Tika, who was the friend, philospher, guide and driver for the entire tour). On a n overall basis I am pretty well satisfied and would look forward to contact them in all the future Nepal tours.
5
Sanjay Simha
India
It has been a real pleasure dealing with Lumle Holidays. Initially we were a bit skeptical dealing with Nepal tour operator remotely. However, as responses and details were received, our confidence grew. Our main intent was pilgrimage to this holy place starting from Kathmandu.
All aspects of the tour program were clearly documented and all arrangements done including some of our special requests with reasonable charges. Travels, accommodation, entry tickets, sight-seeing and food arrangements/ suggestions were handled very well. Not only our main intent - Muktinath darshan, but also other attractions at Pokhara, Kathmandu and Manakamna enroute were covered - beyond our expectation. It was tailor made to a 7-day 6-night program (though normal standard seems 6D/5N). Despite some scares about possible weather / flight disruptions, we had a very good journey and darshan & sight seeing all through.
Ask them all questions what to carry and what not, and all tips about restaurants shopping etc,, you get response soon.
Overall it was time and money well spent with a professional operator.
The various guides were very knowledgeable & friendly, including Mr. Sharma himself and Mr. Maharjan & driver cum guide Teeka-ji. Professional dealing, homely comfort, good decent accommodation and transport.
5
Kothandaraman
India
Me and my family, total four member were planing to have a darshan of Muktinath and this makes possible by Lumle Holidays. It was well organised, well co-ordinated and special appreciation to Mr. Nipendra Maharjan for promptly calling and caring about our journey. Weather was really favorable on us and we saw the closest snowcapped mountain from Jomsom like standing infront of us.
On the whole it was a good trip and willing to visit Nepal again with these people. I do recommend to all to go with this company.
view all